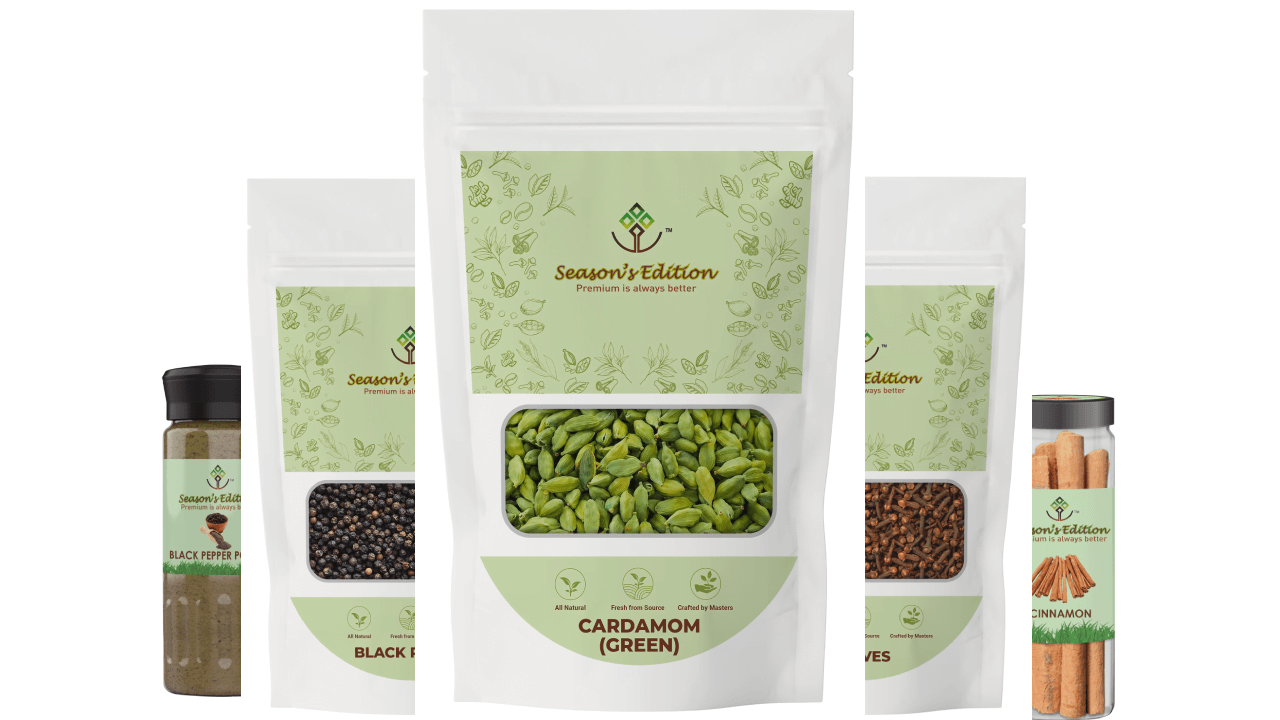 Join The Organic Movement!
we take pride in connecting our customers straight to the farms
Fresh Black Pepper
It's the only spice that finds its way into nearly every single dish.
Cardamom
People may use cardamom seeds and pods in curries, desserts, etc.
Cinnamon
It's quality of Cinnamon is best in the world market.
Get 10% Off On Your First Purchase!
Use Coupon "WELCOME10" & get instant 10% Discount on your first purchase

We have been using your spice for somewhere around 1 years. And couldn't find your spice like yours anywhere! I searched the internet, wrote you a letter and was desperate to find you.
I am so happy with all the products that I have obtained from seasonsedition Spices. My last order was short the Spiced Tea Mix. But I have been very happy with the length of time to get the spices to me.